Jean-François Ginglinger
PhD, COO/CSO
With a PhD in cell and molecular biology, Dr. Jean-François Ginglinger has worked as a scientist at the CNRS in Strasbourg for 6 years elucidating metabolic pathways and studying the catalytic activity of enzymes and their role in the cell. He joined PAT in 2013 as Global R&D Partnerships Manager as well as Pharmaceutical API Development Manager. During his missions, he succeeded at establishing public-private consortiums, and led the development of pharmaceutical drug candidates in neurology and anti-inflammation. He is since October 2018 CSO of Temisis.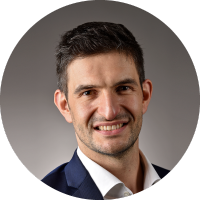 At Temisis, we are profoundly passionate about innovation,
and we want it to make a difference in people's lives.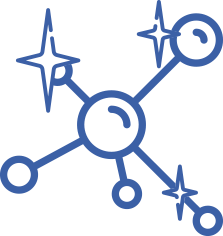 Temisis was created in December 2017 in Nancy, France, based on the discovery of original compounds with remarkable anti-inflammatory properties. The compounds are fighting auto-immune mechanism and their structure is patented worldwide. The originality of these New Chemical Entities (NCEs) requires dedicated production solutions that are currently being developed in order to generate pharmacy-grade batches.
Our ambition is nothing less than to create safe new drugs with outstanding efficacy that fulfill patients' needs. We are determined to achieve this highly challenging objective using a new perspective on drug discovery. Thanks to a new approach, we generate more drug candidates, creating more possibilities, paving the way for successful drug development.