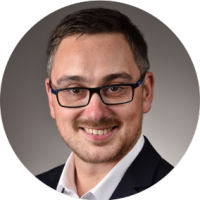 Paul Hannewald
PharmD, PhD, CEO
With a PhD in Pharmacy and a PhD in Chemistry, specializing in physical and analytical chemistry, Dr Paul Hannewald is the author of several publications and has developed innovative protocols for investigating biological activities of anti-cancer drug candidates via mass spectrometry. He worked at Lonza in Belgium (one of the most important provider of active principles for pharmaceutical industries) as Head of Analytical Development before joining PAT in 2010 as Chief Research Officer and then Chief Quality Officer before being appointed Chief Operating Officer in 2018. During these missions he was strongly involved in fund raising operations (over 10M€ raised) and business development of PAT. He is since october 2018 CEO of Temisis.
Jean-François Ginglinger
PhD, CSO
With a PhD in cell and molecular biology, Dr. Jean-François Ginglinger has worked as a scientist at the CNRS in Strasbourg for 6 years elucidating metabolic pathways and studying the catalytic activity of enzymes and their role in the cell. He joined PAT in 2013 as Global R&D Partnerships Manager as well as Pharmaceutical API Development Manager. During his missions, he succeeded at establishing public-private consortiums, and led the development of pharmaceutical drug candidates in neurology and anti-inflammation. He is since October 2018 CSO of Temisis.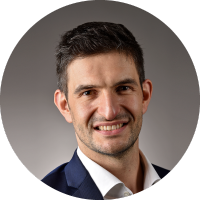 At Temisis, we are profoundly passionate about innovation,
and we want it to make a difference in people's lives.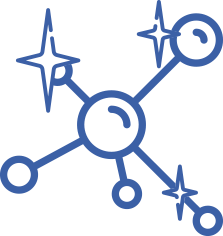 Temisis was created in December 2017 in Nancy, France, based on the discovery of original compounds with remarkable anti-inflammatory properties. The compounds are fighting auto-immune mechanism and their structure is patented worldwide. The originality of these New Chemical Entities (NCEs) requires dedicated production solutions that are currently being developed in order to generate pharmacy-grade batches.
Our ambition is nothing less than to create safe new drugs with outstanding efficacy that fulfill patients' needs. We are determined to achieve this highly challenging objective using a new perspective on drug discovery. Thanks to a new approach, we generate more drug candidates, creating more possibilities, paving the way for successful drug development.