Determined.
Passionate.
Driving change.
For those you care for
Focusing on the development of new drugs for the treatment of inflammatory diseases
Our mission
Temisis is a therapeutic company focusing on the development of small-molecule assets for the treatment of unmet needs in pathologies possessing a strong inflammatory component.
Temisis is committed to developing small therapeutic molecules to fulfil unmet needs in pathologies involving IL-17/23 axis of inflammation.
Technology
Our main asset in dermatology, TEM1657, is a brand-new small molecule that shows great efficacy, orally and topically, at pre-clinical stage to remit psoriasis symptoms but without the common side effects that are associated with current treatments.
1
Rapid efficacy
Symptoms are significantly reduced after the first application of TEM1657.
2
Complete remission of psoriasis symptoms
No erythema – Regulated desquamation – Normal skin thickness.
3
Good safety profile
No skin thinning (unlike corticosteroids), no observed side effect on animals in toxicity tests.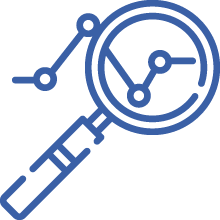 Dataroom
Temisis is sharing latest non-confidential data about the development of TEM1657 with interested partners and potential investors.